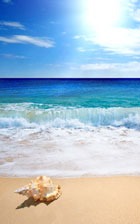 My name is Randi Fredricks and I am a counselor and therapist located in San Jose. Since 1991, I have been a published author and researcher of pioneering books and studies about individuals, couples, relationships, and communication.
I am an energetic, optimistic therapist. I provide sincere feedback garnered from years of training as well as my life experience. I treat a broad selection of problems and work with adolescents and adults who wish to live more spontaneous, happy and connected lives.
Since you are reviewing this, you've taken the first step, and I invite you to begin your quest towards wholeness and well being by contacting me. I can typically organize a time to meet with you the same week. When you call my office, we will answer your questions, and we can discover whether my approach is the right one for you. If it isn't really, I have a network of associates who I refer to or who can easily supply additional assistance, if required.
How Counseling Works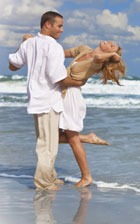 I use a therapeutic approach that is exceptionally powerful. Many of my clients have experienced remarkable results in as quickly as one session. How does this happen? I use a combination of unusually effective combination of methods known for producing rapid and significant change.
I bring to therapy skills I acquired while studying for a Doctorate in Naturopathy (natural medicine) and a Ph.D. in Psychology. My book Healing & Wholeness: Complementary and Alternative Therapies for Mental Health examines thousands of studies that have demonstrated the superior level of healing that is possible when mental health is addressed from an integrated approach.
My Philosophy as a Counselor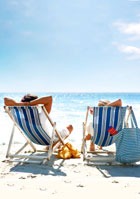 My approach to counseling is simple and straightforward. I treat people the way I want to be treated; with respect, honesty, and warmth. I bring many important tools to our sessions together including my maturity, advanced skills, compassion, and a sense of humor. I can help with:
Trauma / Abuse
Depression
Chronic Pain
Anxiety
Stress
Relationship Issues
Low Self-Esteem
Gay and Lesbian Issues
Adult Children of Alcoholics
Women's Issues
Marriage and Couples Issues
Workplace Challenges
As you browse my San Jose Counseling Services, I hope to answer some of your questions and raise your knowledge of psychology and psychotherapy. If you feel the need to locate a therapist and are uncertain where to turn, don't despair. Practically every person feels nervous and a little bit lost at such a time.
To learn more about how I work, please don't hesitate to call or visit my practice website http://DrRandiFredricks.com. If I'm in the office, I'll speak to you right away or call you back within a few hours. Meanwhile, I wish you safe journeys.
Warmly,
Dr. Randi Fredricks
San Jose Counseling Services